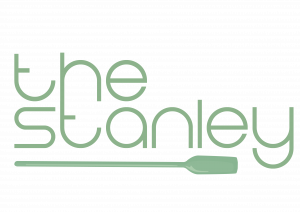 Vini 724 Prosecco NV
Veneto, Italy
Josef Chromy NV
Relbia, Tasmania
Ottelia Riesling 2022
Mount Gambia, South Australia
Montevento Pinot Grigio DOC 2020
Veneto, Italy
Stella Bella Sauvignon Blanc 2022
Margaret River, Western Australia
Taltarni Dynamic Chardonnay 2020
Pyrenees, Victoria
Yalumba Wild Ferments Rose 2022
Barossa Valley, South Australia
Mirabeau Classic Rose 2021
Provence, France
Astoria Caranto Pinot Noir 2021
Veneto, Italy
Stumpy Gully Merlot 2018
Mornington Peninsula, Victoria
Vasse Felix Felius Cab Sauv 2021
Margaret River, Western Australia
Villain & Vixen Shiraz 2021
Barossa Valley, South Australia
De Bortoli Noble One Botrytis Semillon
Riverina, New South Wales
Galway Pipe Grand Tawny 12 Year
Barossa Valley, South Australia
Fiore Pink Moscato 2020 200ml
Mudgee, New South Wales
Blush pink, refreshingly spritzy, naturally effervescent, with lifted strawberry and red berry aromas, floral and intensely grapey flavours, low alcohol and a hint of sweetness.
Josef Chromy NV
Relbia, Tasmania
A lively palate of crunchy green apple and lemon with hints of toasted biscuit. Richness and complexity in its youth thanks to delicate aldehydic layering.
Veuve Clicquot Yellow Label Brut NV
Reims, France
A Champagne from the fuller-bodied school with flavours of buttered toast, brioche and biscuit to complement the ever-present fine acidity and flavour length that is a trademark.
Vini 724 Prosecco NV
Veneto, Italy
Citrus fruits of grapefruit and ripe lemon, with green kiwi, green apple and white flowers. Some spearmint freshness for good measure, the palate is similarly fresh with twists of yellow grapefruit and a dusting of icing sugar. Finishes dry and refined.
Ottelia Riesling 2022
Mount Gambia, South Australia
Eloquent grapefruit, herbal and mineral qualities with tingling cool climate acidity and an engaging finish.
Gemtree Luna Crescente Fiano 2022
McLaren Vale, South Australia
Lemon balm, thyme, and sea-spray aromatics. Complex palate with citrus fruits and seaside notes flowing throughout. A good line of acidity gives drive and purpose to the medium-weighted fruit profile. Quite long and has a crisp phenolic note to finish.
Montevento Pinot Grigio DOC 2020
Veneto, Italy
Crunchy, refreshing citrus drives this wine. Often, Italian Pinot Grigios at lower price points can be thin and disappointing, but this wine delivers vibrancy and texture.
Heirloom Assen's Fortalice Chardonnay 2021
Adelaide Hills, South Australia
Light mealy notes before a rear-guard of stone fruit, grapefruit citrus, cucumber water and softly smoky, sultry vanilla kissed oak. Tight as a button, almost to the point of introversion. Straight and lean, stays within the lines. There's an edge of nettle: both flavour and sting.
Woodvale Mount Oakden Pinot Gris 2021
Clare Valley, South Australia
Lifted aromas of spicy pear, granny smith apples and a hint of mango feature strongly on the nose. The palate is fresh, fruit driven with just a hint of roundness on the finish, the flavours of green apples and Japanese pears balanced and supported by the core of natural acidity.
Stella Bella Sauvignon Blanc 2022
Margaret River, Western Australia
Mouth-watering flavours of citrus, stone fruit and guava work in harmony with the fresh, natural acidity. Supple texture and savoury complexity from barrel fermentation enhance a powerful and salivating wine that leaves you wanting another glass.
Mt Difficulty Sauvignon Blanc 2021
Central Otago, New Zealand
Aromas of vibrant tropical fruits of passionfruit, pineapple and guava explode from the glass. Green tropicals continue on the palate with a juicy and nearly mineral finish. Classic of Central Otago Sauvignon Blanc.
Brokenwood Semillon 2022
Hunter Valley, New South Wales
Classic Hunter Valley Semillon aromas of talc, citrus rind and notes of orange blossom in the background. A superb colour with expansive flavours of lime pith supported by zesty citrus acid. This wine has a great balance and finish.
Rymill Gewurztraminer 2020
Coonawarra, South Australia
A delicate and beautifully textured wine made to match a variety of foods, showing the complexity of perfumed aromas and flavours. Dry and focused. Textured with ginger, cardamom, pear, and excellent minerality.
Taltarni Dynamic Chardonnay 2020
Pyrenees, Victoria
With aromatics of lemon zest, brioche and faint oaky undertones, the aromas pair seamlessly with a palate that carries rich developed flavours right through to the finish. A soft chalky minerality, refined acid and a subtle use of oak further add to the structure and richness of the wine.
Yalumba The Virgilius Viognier 2019
Barossa, South Australia
Lifted ginger spice is layered on the palate with mineral, sourdough-like texture, apricots and almond savouriness. The hallmark Viognier texture of the palate is clearly evident in this wine. It is complex while at the same time shows purity and restraint that will unwind slowly in the glass and take the imbiber on a sensory journey.
Yalumba Wild Ferments Rose 2022
Barossa Valley, South Australia
Reminiscent of a Mediterranean sunset in colour. Aromas of quince, white nectarine, strawberry and a hint of mandarin peel. The palate is smooth and silky with layers of red fruits and lemon sorbet, finishing with sea-spray freshness.
Mirabeau Classic Rose 2021
Provence, France
Pale peach colour with brighter pink reflections. Elegant on the nose, electrifying and rich, with aromas of cherry, vineyard peach, apricot, orange zest and freesia. A hint of strawberries and cream.
Taschini Pinot Gris, Graciano, Sangiovese 2021
Limestone Coast, South Australia
Summer berries, redcurrant jelly, rosehip tea, rosewater, musk, smashed cherries and cranberries are all in the mix, with that cranberry these carried through to the palate along with red apple skin adding a drying pucker of tannin, giving this shape and direction. This is fresh, bright, but with enough tannin to match up with food.
Astoria Caranto Pinot Noir 2021
Veneto, Italy
Ruby red but not dark, the bouquet is intense, pleasant, reminding of strawberry and raspberry. The finish is harmonic, savoury, with body without excesses.
Oakridge Over The Shoulder Pinot Noir 2021
Yarra Valley, Victoria
The crunchy and intense palate contains ripe flavours of black and red fruits as well as alpine strawberries, coupled with preserved cherry and cranberry nuances. These elegant fruit characters offer a nice layer of acidity, concluding in a lingering finish.
Roaring Meg Pinot Noir 2020
Central Otago, New Zealand
A pinot noir with the typical Central Otago intensity of flavour. Bright plum and cherry fruit combined with silky, graceful tannins. 
Pandolfa Federico Sangiovese 2020
Emilia Romagna, Italy
Highly aromatic, cherry, raspberry liquorice and subtle spice from an estate full of history, who's origin is lost in the tales of knights, intrigue and countless battles and wars.
Bremerton Malbec 2019
Langhorne Creek, South Australia
This wine shows an intense perfumed aroma of violets and spice with a bramble lift, on the palate the wine is rich and fleshy with fine tannins.
Vasse Felix Filius Cabernet Sauvignon 2021
Margaret River, Western Australia
Aromas of blackcurrant, blueberry and coffee mocha on the nose. The palate showcases blackcurrant, raspberry and earthy complexities with fine dry dusty tannins. A comfortable, soft, juicy body and tannin profile finishes the wine fresh and long.
Castello di Querceto Chianti DOCG 2021
Toscana, Italy
Bright ruby red colour; Youthful with scents of ripe fruits. Medium bodied, lightly tannic, smooth, fragrant, spice notes, nice long finish.
Stumpy Gully Merlot 2018
Mornington Peninsula, Victoria
Rich ripe plums are complemented by spicy oak. There are soft round yet firm Merlot tannins and persistent fruit flavour well balanced with natural acidity.
Ministry of Clouds Tempranillo Grenache 2021
McLaren Vale, South Australia
Entwined within a complex deep core of red and purple fruit aromas, violets, earth and herb tinged; the palate is pure with old-vine flesh, calming depth and purity, but kept necessarily fresh by grainy tannins and a bright line of natural acid
Feudi Bizantini Montepulciano 2020
Abruzzo, Italy
Freshly crushed dark cherry, blackberry and liquorice aromas intermingle with vanillin spice, earth and subtle dried herb notes. Rich dark cherry, plum and liquorice fruits have a juicy feel and are underpinned by fresh earth, vanilla and spicy dried herb characters. Bright youthful acidity with well-integrated tannins and a moreish aftertaste full of succulence.
Villian & Vixen Shiraz 2021
Barossa Valley, South Australia
Rich, full bodied and luscious the palate is layered with vibrant dark plum, liquorice and dark cherry fruits which overlay dried herbs and spicy vanillin cedar elements. Bright fresh finish with slightly inky tannins and a medium to long sumptuous aftertaste.
John Duval Entity Shiraz 2020
Barossa Valley, South Australia
Plums, dark chocolate and vanilla pods on the nose. Deep, powerful and brooding on the palate. Dark fruits, black olives and woody spices all coil around each other, vying for attention, leaning heavily into the savoury spectrum. The tannins bring a further sense of power with a firmness that suits, while still retaining a fine powdery texture. A serious food wine.
DINE. DRINK. RELAX. ENJOY.